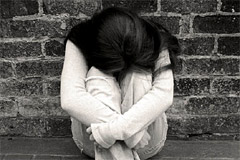 In China there are schools, better considered boot camps, which are intended to help your people deal with various problems in their lives: relational issues, internet addictions, poor school results and so on. Some of these can be tough environments. We help in one such school. We regularly provide classes in English and other western cultural topics. These are difficult, and in many ways sad, environments for the children. Our purpose in being a part of this school is to provide love and encouragement for the children and we know, from the feedback from the children, that we are helping them.
This is the story of one of our team…
Before I came out to take part in a school and be in China for a year, I heard how friends were serving in a 'boot camp' – a school where troubled children are sent by their parents to be turned into better students. What I heard made me sad, but I had no idea where the school was and did not know if it would be possible to get involved.
Then, shortly after arriving in China, I heard a leader share more about the boot camp. His words really touched my heart and I knew that I wanted to be part of the team that was about to be formed to go out there each week. Since then my husband and I have both been going out to boot camp as part of the regular team.
Arriving at boot camp, my first impression was one of sadness. Hidden away in a remote mountain area behind walls and a locked gate, it sometimes seems to me to be no more than a place for parents to send their children to when they deem their children's behaviour to be in need of re-education. Military-style discipline is seen in the daily routine and the children's treatment from the staff. The young folk (most in their teens or early twenties) often think that they will only be staying there for a couple of months, but many are still there even a few years later. One young man who has been there for a number of years has despondency written all over his face and the will to become someone has been knocked right out of him.
Much planning goes into our boot camp visits. We spend the school day teaching the young folk English. We have quizzes, play games, do crafts, sing songs and have fun outside playing ball games. We hope that we have managed to bring a fresh, fun way of learning English, whilst at the same time taking opportunities to talk and build friendships with the students.
Boot camp has been a dismal, cold place throughout the winter months. There is just one small coal stove at the back of the classroom. We wear our thermal layers and often keep our coats and gloves on.
Yet during the Christmas season we were able to share how we celebrate in the West, and to talk about the real reason for Christmas and what it means to us. Also, situations have arisen when we have had the opportunity to discuss real-life predicaments with the children and provide various types of support.
What are these young people like? We have got to know some of them well, been able to chat with them and hear their stories. Just like any other young people they want to be loved and acknowledged. They have hopes and dreams of what they might become someday.
As I write, it will soon be exam time for the young folk at boot camp. They are busy revising and preparing for the exams. My husband and I will soon be heading home and our time visiting boot camp has come to an end. We hope and pray that others will continue to go out in the future and teams will continue to visit so that the work is ongoing.
We trust that our visits out to boot camp and both our silent and spoken words of support will have brought some light and hope into the darkness and that the children there will have a real sense in their spirit of being loved and special.
We will continue to help where we can, to be a positive influence for the children in this school, better considered a Boot Camp than a school.
What's next? Learn more about coming on teams here.