Join a volunteer team and make a difference
Many people say "I could never do that", but you can join a volunteer team and help bring change in a child's life. Our teams are not "Come and See" but they are "Come, See and Do". We serve in orphanages or foster homes to bring love and compassion to the children, letting them know they are loved and special. In most orphanages there are just not enough staff.
You don't need to have specific medical or professional child carer skills to join a team. But you do need to have a heart for children. Of course skilled team members are always welcome and we seek to give opportunities to use those skills on team.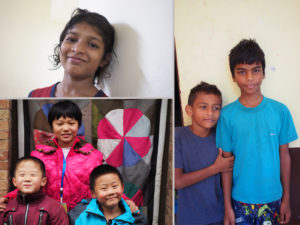 The actual activities we do in any day on team depend upon the children we're serving, their age and physical capabilities. Often activities include games, crafts, puppetry, singing and so on. Team members are asked to be creative in coming together to work on program ideas depending on a team's abilities & gifts. If we are working with babies the day may involve lots of hugging, playing, feeding and then face washing.
Heart For Kids is a Christian organisation and therefore our team members are able to participate in times of prayer and musical worship together daily. We are also sensitive to the situation faced by Christianity in the countries where we serve and seek to operate within the appropriate guidelines.
Our past teams have done some amazing work and really blessed the children. They really make a difference in the lives of the children. 
Each year we expect to run international teams around April, July and October. Perhaps your church would like to form its own team and take part. We can help you do that and enable you to volunteer as a group.
Heart for Kids has cancelled teams due to the COVID19 pandemic. The current team status will be updated here.
You can view WHO situation reports for the latest information here.
Whats next?