Young people in Indonesia are facing many struggles.
Living in remote villages makes it difficult to gain an education and with little or no financial foundation they face continual struggles.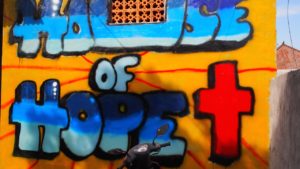 These young people perfectly fit the reason we exist. Heart For Kids is founded on the belief that no matter what country or what physical circumstances they are in, children deserve to know that they are loved and special to Jesus and other people; and to have the opportunity to grow to be the person they were created to be. These young people need opportunities to grow into the adults they were created to be. House of Hope is a residential program for youth and young adults. These young people have come from remote outlying areas, such as NTT, to Bali, Indonesia. Here they join the House of Hope. They form a family who provide love and care and a foundation for them to grow and achieve.
Some members have come at a young age and with little or no education so they attend school. They have no money, being from very poor backgrounds. So they begin part time work. They are mentored and discipled to better prepare for their future. Some are receiving leadership training and serving other youth programs to gain experience.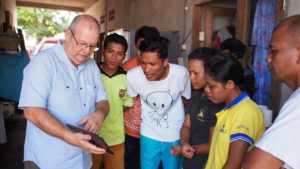 In the future, we hope to bring helpers who are skilled and gifted in areas where our young people have shown passion. Some have a heart for music, some for IT, others for leadership.
Needs
Our house is only partially built and we currently do not have the finance to complete their home. We need to stop the rain leaking into their bedrooms by actually building the top floor which the house was designed to have. We are not running a child sponsorship for the young people in House of Hope but would greatly value your gifts or donations to help complete and maintain this valuable project. Would you help provide for these young people's discipleship and future?
In this COVID Generation, many people are in desperate situations. Tourism has disappeared in Bali and this results in many people not having any employment. We are helping people by providing food parcels for children's families in our community and further. You can give specifically for COVID relief here.