India is a huge country with great needs.
Our children in India come from different backgrounds – some are orphans, others are children of HIV/AIDS-affected parents but are themselves negative, some are children of commercial sex workers and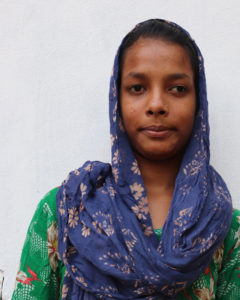 children of parents with leprosy and incurable diseases. These children receive love, care and attention in a safe & comfortable home. Their needs for food, clothing, medical treatment are met here. They also receive education.
We're partnering in two areas:
With one partner we're caring for around 60 children living in 1 home for girls and 2 boys homes. Their family homes are no longer a safe environment.
Each year we ensure all children are able to attend school and get their education. We also make sure they have their school uniforms, shoes, bags and book just like the rest of the children.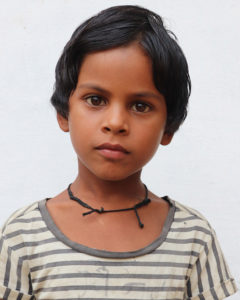 In another program we're proving daily care for children who don't have the education to gain access to regular schools… yes thats right. So the development centre provides a venue for children to come to daily and receive basic education with the plan being to raise their levels to that where the schools will accept them. Children in the Child development centre can be sponsored and this strengthens the work of the whole centre.
A day in our junior boys home in India

From Monday to Saturday, everyone at home is up bright and early: 6am. The dormitory is bustling with activity as we all race to gobble up breakfast at 7am, and then get ready for school by 8am. Some of the younger boys can't keep up with the pace so our caregivers help them get ready, and we all head off to school in our school bus.
After a long day at school we head home at 2pm where our cook & caregivers have a warm, tasty lunch waiting for us. We eat lots of different things as part of the menu the cook prepares for the week: meat, fish, eggs and lots of vegetables (which are not so popular with everyone!). After lunch we rest for a while and then sit down to finish our homework until 4:30pm. The home leader and a few volunteers help us with our studies during this time. When we find it difficult to understand something at school, the carers sit with us during study time at home and helps us understand it properly so that we can do well at school.
With study time out of the way we feast on tea & biscuits at 4:30 pm and head out for my favourite time of the day – outdoor playtime for 90 minutes! We play football, cricket, badminton… so much fun!
We go back indoors at 7:15pm and freshen up for devotion time together. We sit down for dinner at 8pm. After dinner we have time to talk to each other and get our things ready for the next day. The older children in the home help the caregivers to do things around the home. This helps us learn how to care for others and take responsibility for things. It's lights out at 10pm by which time we are so ready to just sleep!
Sundays are special days!
We can wake up late and don't have to think about schoolwork. We just do things that make us happy – relaxing, going to the beach, watching a movie or doing something adventurous or naughty together and have a good laugh! Our leaders supervise us to make sure we don't get into trouble!
Click on the child image and you'll see their name and birth year. You can enter that in the comments field when you click the sponsor now button.
Whats next
Read about our teams
How can you be involved
Alex's news was really good!