Covid-19 in India is scary as the nation faces a 21 day lockdown
The present global situation surrounding the Covid-19 virus is scary. Different countries face different levels of impact. China is returning to work, Australia is working mostly from home, India has just entered lockdown.
Covid-19 is a huge threat to the nation of India. As of March 26 about 1000 people are affected and some have died. The growing number of cases is a big concern.
The country is in complete lock down for 3 weeks now. There is a possibility of extending the lock down dates to more weeks. There are very few essential things available in the shops and for these there are long lines. Here are few prayer points from our mission fields.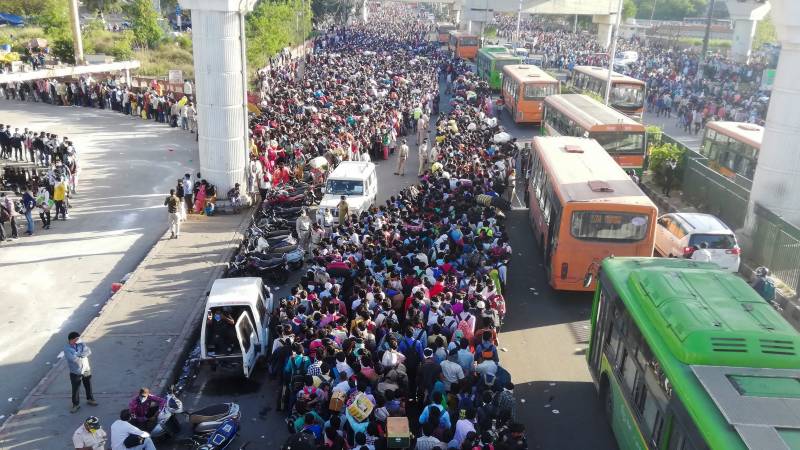 Migrant workers are traveling
Hundreds of thousands, perhaps millions, are leaving the cities they are working in to head home to their own villages, cities, and states. Many we serve in North India are migrant workers who work in farming, construction and general small companies etc…for daily wages.
As it is complete locked down in the country, people lack food, accomodation and other facilities.
Image credit: AFP – Gulf News
H3F program underway
Since the India lockdown began people are forced to leave to their own states because they have no work or income but there is no transportation. No flights, trains, buses or even small rickshaws are not allowed. It's a mass exodus with thousands of people walking hundreds of kilometers with their family to reach their states. 
So we started a program now called H3F (Help 3 Families) program. Our families who can afford to will adopt neighboring 3 families who need food and other things until the lock down is removed. Our heart is to show extra love to the needy in this time of need.
Concern for the new families and those in training. We have many in our villages who are part of our community. Our leaders meet them often and equip them through various programs and training. But since the lockdown began everyone is restricted and should be staying in their homes. Our leaders contact them through their mobile phones and talk with them. Online streaming will not be possible as most of the people neither use internet nor they have any equipment in the villages.  So asking people to organize house meetings in these days. Please remember these new families so that they will be strengthened and grow.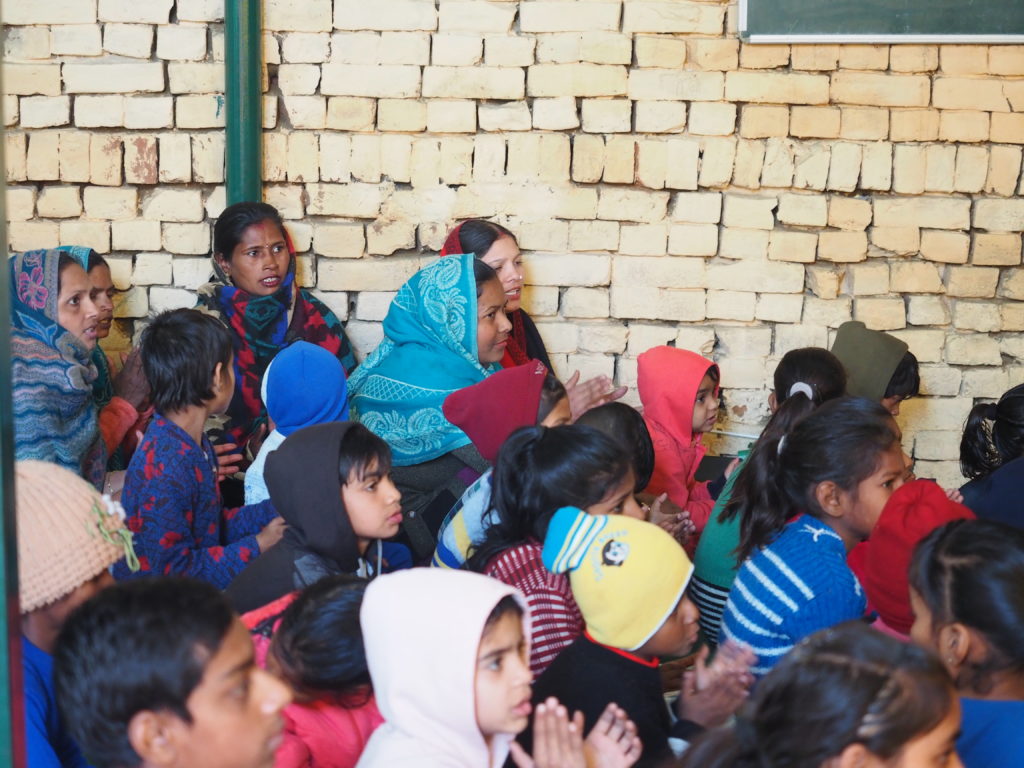 The lockdown is impacting children in the rural villages and along with those families in the slums are of enormous concern for us. Our in-country team are providing the needed groceries and medicines to the children.
Moreover they are trying to make sure people have an awareness of the Covid-19 virus and how to battle it by and asking them to stay indoors and self isolate.
Pray for our families as they face many challenges during this lockdown and virus. Especially pray for their protection, provisions and for good health.