Would you prefer to volunteer online?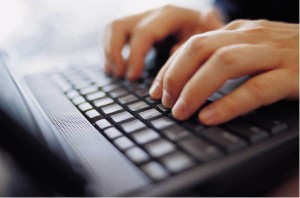 If you know one of our team already maybe you could help on online. We have some tasks which could be done electronically. These include helping with managing letters or reports from China. Some tasks would be better commenced with training face to face in our office and then move to being online but this isn't a necessity in all cases. Perhaps you have skills with spread-sheeting or other products and would be able to assist in an ad-hock way as projects occur.
The workload varies but if you would like to let us know of your availability and your skills or gifts that would be great.
Have you been on team with us? If so this might be for you… our translation team performs a very important role. Letters come from our sponsors or children and need to be translated. The person who has been coordinating this isn't able to continue due to other circumstances so we'd like to speak with anyone who can coordinate the movement of emailed letters and has some skills to combine pdf's from China and other documents (Word for instance) done locally into a single pdf to send on to the receiver. This can be managed totally online so you're location isn't critical. You don't need to be Chinese speaking but it could be handy.
To talk about being a volunteer, helping us serve the Heart For Kids family, please use our contact form.