We serve through 2 loving and caring programs

Children's work
Our children in India come from different backgrounds. Some are orphans, children of HIV/AIDS-affected parents but are themselves negative. Other children have parents who are commercial sex workers. There are children of parents with leprosy and incurable diseases. Our children receive love, care and attention in a safe & protective home. Their needs for food, clothing, medical treatment are met here. They also receive a formal education.
We have three homes. One for girls, one for junior boys and a senior boys home. Unlike some children's homes in India our three care homes each have 24/7 electricity and running water, attached toilets and bathrooms. The dormitories are equipped with individual beds & cotton mattresses for each child, and individual storage space for their belongings.
Sunflower India
Our team began 11 years ago by giving milk powder to a destitute woman who was infected with HIV & could not breastfeed her child. Today this is the Project Sunflower which reaches over 300 individuals.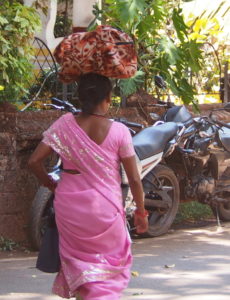 India has the second highest infection rates of HIV/AIDS in the world and if it doesn't slow down this will lead to as many as 50 million cases. Through Sunflower over 100 HIV-positive women, who were abandoned by their families, now receive support. This is in the form of groceries, clothing, and medicines every month and they meet at our facility monthly for a day of fellowship and support.
We also have field-workers who provide support and care for women trapped in the commercial sex trade. These women are trained in tailoring, embroidery, bag and jewellery making, or baking. This equips them with skills to seek new employment when they come out of the sex trade. Girls who have been rescued & are being looked after at our homes are also provided similar skill training.
The Link between these programs
Many of these women have children and so the Sunflower program is very much in line with our heart to serve children in need.