Tom and Adele are both Directors of Heart for Kids, fulfilling a valuable role in the governance of our ministry. They live in Sydney have two daughters.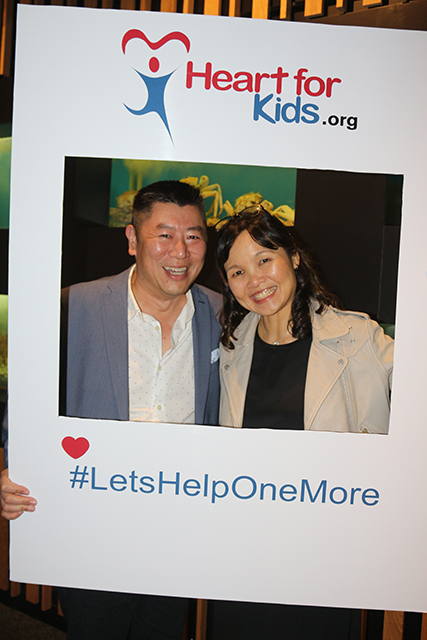 We asked them some questions so everyone could get to know them a little more…
Describe yourself using only 10 words
T: Australian Chinese, happily married with 2 daughters, fanatical Bulldogs supporter.
A: Loves Jesus, family, people, good food, walks, cycles and travel
What is one thing people might not guess about you?
T: My age
A: I can't speak much Chinese
What is your favourite day of the week and why?
T: Friday, because it's casual day at work and I'm a t-shirt and jeans man.
A: Sunday – a time to spend with family and friends – no school, sports or tutoring routines to run around to
What is going on in the world right now that has captured your attention?
T: Group think phenomenon e.g. Climate Change, Militant Veganism, Social Justice.
A: Mental health starting so young and impacting many of our children
How did you become connected with Heart For Kids? What made you decide to become a board member of Heart for Kids?
T: I was initially drawn to the ministry after one of David's presentations. I then got to see first hand the impactful ministry of H4K through child sponsorship and participating in one of the volunteer teams. Over the past couple of years I've sensed a calling to use my secular skills to serve God which fits well with the board member role in Heart for Kids.
A: Our first family mission trip where we were blessed to be able to meet our sponsored child really cemented our connection with H4K and their work at DW and its partners. I've always had a love for kids from having served in kids ministry for 25 years, a desire to see kids loved and valued and grow to their full potential, and an interest in connecting more families to serve in missions together.

I've been praying about serving in a more strategic way with kids, and God placed H4K leadership in my heart two years ago. Being part of the board is in response to that prayer and call – I'm humbled and excited about what God has in store.
Who inspires you?
T: Missionaries
A: People who give of themselves unselfishly for others, who find purpose and strength in adversity
What Bible verse has been especially meaningful to you in the last year?
T: Proverbs 9:10 – "The fear of the Lord is the beginning of wisdom and knowledge of the Holy One is understanding."
A: Joshua 1:9 – Be strong and courageous. Do not be afraid, do not be discouraged, for the Lord your God will be with you wherever you go.
What is one movie that you have watched more than 5 times? (or book you've read more than 5 times)
T: Merry Christmas Madagascar with my daughters. I like to move it, move it … we like to move it!
A: I'm not really a movie person, unless you count any of the Princess stories when the girls were young
What's the strangest thing you've ever eaten?
T: Lobster Sashimi whilst the flesh was still moving.
A:Sea urchin at the markets – … not for me
Tell us about a time when you felt God calling you to do something uncomfortable.
T: Giving a large sum of money away after I was made redundant.
A: Persisting with strained relationships to see God's healing and reconciliation come to life
What is one thing you wish everyone knew about Heart For Kids?
T: The tangible and life changing ways that kids are impacted by the H4K ministry.
A: It's more than a not for profit charitable works organisation – its home, it's healing, it's a haven of love for those society would rather not know about.