We all like to receive letters…
So do our sponsored children. Clicking on the link below will take you to a very simple form so you can send a message to your sponsored child.
Share about your family, hobbies, sports
Include words of encouragement
Keep it short & simple; this makes it much easier for our translators
Please only write a maximum of once every four months to help our translation team keep up
Encourage your child to write back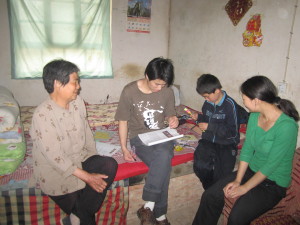 We encourage our sponsors to write letters to their sponsored children. This is a great way to keep in touch and build respectful friendship with your child. The thought of having someone remember them brings great joy and hope. It let's them know that somebody loves and cares for them and that they are valued and special. This will not only impact your child – but will also impact and inspire yours.
To answer your question, yes a printed letter is acceptable. We will ensure that your letter is delivered to your child by our inland team, who regularly visits Heart For Kids children.
Our Mercy Teams may have the opportunity to visit some of the sponsored children in their homes, centres or school. When letters are sent close to team dates (April, July and October) we will then take the letters with us which are passed on to to the children personally or to our inland workers.
There are three ways you can send a letter to your sponsored child;
1. Electronically, click the button below (text only)
2. Email to our admin address, see our contacts page
3. Mail to PO Box 88 Peakhurst NSW, Australia 2210
*** Note that we encourage sponsors to send photos/pictures and handwritten or printed letters to our address above. Many of our children live in areas where postal services are limited, letters are translated by our T Team, then personally delivered by our Inland staff the next time they visit the child's home.