Heart for Kids is a Christian-based team of people with a heart to serve. Our passion is to help bring change for orphans and kids living in poverty and abandonment, 1 x 1. This calling can be seen in various scriptures; perhaps the simplest being the call in James 1:27 (The New RSV) which says "Religion that is pure and undefiled before God, the Father, is this: to care for orphans and widows in their distress, and to keep oneself unstained by the world."
You can read our statement of faith (ie. what we believe in) here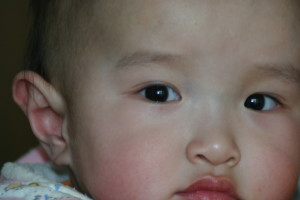 The children we serve may be living in orphanages, foster homes, rural villages or elsewhere. They may be orphans or they may be living in very poor circumstances with family members
The number of orphans in China is estimated to be between 9 & 15 million. This wide variation is caused by different concepts of who is an orphan and the lack of reliable statistics.
Often our concept of an orphan is someone without any parents. But what happens when a mum remarries and the new marriage doesn't want her child. This is a real situation in China.
Heart For Kids brings love to those in need by helping them develop and realise their physical, mental, emotional and moral potential.
Heart For Kids supports children, youth and workers in various orphanages and homes in China, India and Indonesia. We provide for the needs of orphans, young children and also young adults whose needs are often more urgent. With so many children, the need for care is great.
Sponsorship of children and training of a health worker to help these children has meant that the children now are better cared for & their child development process enhanced. Research shows hugs are needed and this is an important part of our work.
We also serve children who are not living in institutions but being fostered in village families. These children may be living with grandparents or other relatives but are all living in quite poor circumstances.
Our desire in Heart For Kids is to break the cycle of poverty in whatever small way we can. Sometimes that means financial help like sponsorships, sometimes emotional and sometimes physical help. The needs are as great and as varied as the populations of China itself. If we can help children gain the maximum education and reach their potential they face better options in their adulthood. Hence educational scholarships are valuable to them.
Heart for Kids isn't an adoption agency, although we do try to help those who are trying to adopt children from the orphanages we work with.